International Conference on New Energy Vehicle and Vehicle Engineering (NEVVE) has been changed name into International Conference on Electric Vehicle and Vehicle Engineering(CEVVE 2021), if you are interested in next conference, please refer to the new website: http://www.cevve.org
Keynote Speaker
Keynote Speaker I

Prof. Akinori Morimoto
Department of Civil and Environmental Engineering, Waseda University, JAPAN
Speech Title: Smart Sharing City for sustainable society: The strategies for integrating compact and smart city
Abstract: For the sustainable society, a compact city is one of the solution to cope with the population decline. On the other hand, the concept of smart city with using "Information and Communication Technology (ICT)" have been emerged and may influence the opposite effect to the compact city which promote smart shrinking from sprawling suburban development. For example, the suburban inhabitant would be able to use resources efficiently and to receive various services at a low cost by ICT.
Therefore, it is important to deliberate the different concepts in terms of city planning. The keynote speech will address the new concept which called "Smart Sharing City" to solve these problems for adopting the management system into the cities. I would like to mention about the integration methods between land use and transportation planning through some case study in Japan.
Bio:

Akinori MORIMOTO is a professor in City and Transportation Planning at department of civil and environment engineering, Waseda University since 2014. He graduated at Graduate School of Waseda University in 1989. He has worked as an assistant professor for Waseda and Utsunomiya University, as a visiting scholar for MIT and most recently as a professor at Utsunomiya University by 2014.
He has served as a senior managing director in the City Planning Institute of Japan since 2016, managing director in The Japan Research Center for Transport Policy since 2012. His academic field is related with the strategies to integrate the transport and land use toward the sustainable city. Creating new transport system increases the attractiveness of the land, promoting new urban facilities. In addition, he has supervised many projects in national and local government in Japan, and has been invited as a keynote speaker in several international conference.
Keynote Speaker II

Prof. Ir. Dr. Ramli Nazir
Universiti Teknologi Malaysia, Malaysia
Speech Title: Application of Light Weight Aggregate in Soil Replacement for Embankment Construction on Soft Soil

Abstract:
The keynote speech will address the problem of construction on soft soil especially in embankment construction. Poor soil conditions make the form of traditional construction expensive, it may be economically viable to improve soil engineering properties before construction begins. This can be done by reducing pore pressure, by reducing the volume of voids in the soil, or by adding stronger materials to soft soils. Soft soil is considered as problematic soil with shear strength of less than 10kPa and high moisture content. The high compressibility makes it difficult to predict the high magnitude of time dependent settlement due to its unique characteristic. The low shear strength will cause bearing capacity failure when embankment is constructed and may led to embankment slope failure and lateral dispersion. Thus, ground improvement is needed prior to any construction in this type of soil. Commonly lightweight aggregates have been applied successfully in geotechnical application. It can reduce the weight of compacted geotechnical fills by up to one-half. This material is currently being used in many civil engineering works due to its low weight, high strength and favourable drainage characteristics. Light weight aggregate is now has been recognized to be used in the soil replacement for embankment in road construction. With a weight of less than 10kN/m3, light weight aggregate was used a soil subgrade replacement which normally use lateritic compacted soil and gravel. Conservatively, weight of both lateritic soil and gravel will increase the external load apart from the embankment on soft soil to generate time dependent settlement which will cause the road to have an undulating surface in future. By replacing a light weight aggregate, settlement can be reduced while the subgrade strength can still be maintained throughout the life of the construction. Results from the numerical and physical test will be presented to proof the reliability of using light weight aggregate as a ground improvement for future embankment construction on soft ground.
Bio:
Ir. DR. Hj.Ramli bin Hj. Nazir is a Professor in Geotechnical Engineering at Geotechnical and Transportation Department, Universiti Teknologi Malaysia since 1989. Holds a B. Civil Eng.in 1983 from UTM and PhD from the University of Liverpool in 1994 and specialized in Geotechnical Engineering. He has more than 30 years' experience in the field of Geotechnical Engineering, specifically in Foundations, Ground Improvement and Geotechnical Forensics Engineering. He has published more than 100 technical papers and Journals related to his field of expertise. In addition as a Lecturer in Geotechnical Engineering, he is also a Professional Engineer who have numerous experience as a Design Engineer, Design Checker and Geotechnical Technical Advisor to various government and private agencies which also involved in many Civil Forensic works including Structural and Infrastructures in Malaysia. In addition to engineering education and consultation activities, he is a Member of the Technical Committee on Eurocode 7 Malaysian Annex which responsible for regulating the use of Eurocode 7 according to local needs, Research Committee Members for Construction and Industrial Development Board of Malaysia, and Public Work Department Malaysia. He also provide an expertise support for Standards and Industrial Research Institute of Malaysia (SIRIM) and Public Work Department (JKR), in the design specification work for specialized work such as Soil Anchor and Load Testing. He is also a member of National Slope Failure Enquiry Commissioner. He is also an invited Geotechnical speaker for training and workshops to government and private technical agencies such as JKR, PETRONAS, SHELL, Malaysia Productivity Corporation and many more. Currently Prof. Ramli is a Senior Deputy Director for Tropical Geoengineering, Universiti Teknologi Malaysia.
Keynote Speaker III
Prof. Dr. U. C. Jha
School of Mechanical Engg., Lovely Professional University (LPU), Punjab, India
Speech Title: Study & Comparision of IDI Engine Performance Fuelled with Mahua Biodiesel blended with Additive

Abstract:
The mahua oils is available in larger quantity without being utilized in accordance to its potential. Mahua Bio-diesel is a renewable, inexhaustible and a clean burning fuel. The research has been carried out to ascertain the feasibility of utilization of mahua biodiesel in CI engines. The viscosity index of mahua biodiesel is found to be high which imposes the limitation of its utilization for better engine performance. The additives have been used to reduce the viscosity. The testing of engine with modified fuel was carried out with changes in injector pressure and time of fuel injection. Performance and emission parameters were recorded while changing the engine operating parameters. The result analysis was carried out to find fuel injection pressure and injection timing to achieve optimum engine performance. The engine performance at manufacturer's designed operating parameter and the new set of operating parameters were compared. The specific fuel consumption was minimum when 0.75% Ethyl Acetone was added, the injection pressure was 185 bar and the fuel was injected at 240 crank angle before TDC. The brake thermal efficiency (BTE) was obtained 31.68% with Mahua biodiesel mixed with additive and engine run at suggested operating parameter against 32% with diesel fuel. The recommended new operating parameters also improved engine emission characteristics to great extent.
Bio:
A distinguished academician, Prof. Jha is an alumnus of IIT, Madras (India). Prof. Jha is a former Director of CII Technology Centre and he has also served as the "Director", "Campus Director", "Chief Advisor", "Principal" , "Acting Director", Vice Principal,"HOD" and "Head – R & D" in reputed educational groups lile LNCT, Medicaps, LPU (Lovely Professional University) etc. He has around 23 years of teaching, Industrial & Consultancy experiences.
He has delivered keynote speech in 04 country ( NTU Singapore, American International University - AIUB, Malaysia & Thailand) and plenary speech in 02 country ( Oxford University UK, Tribhuvan University Kathmandu) abroad (out of India).
Distinctions
· "Award of Excellence" from Global Research & Development service @ Pattaya , Thailand.
· He has also received "Indian Leadership Award for Educational Excellence" on a National basis (equivalent to Best Principal / Director Award).
· 2018 Albert Nelson Marquis lifetime achievement award (USA).
· Invited to act as Key Note Speaker at International Conference organized by Universiti de Barcelona, Barcelona, Spain(Ranked No. 1 in Spain) in July, 2017.
· Invited to act as Key Note Speaker at International Conference organized by Universiti of Washington, Rome Centre, Italy in June, 2017.
· Invited to act as Plenary Speaker at International Conference organized by Harvard University, USA in January 2014.
· Invited as Plenary Speaker at International Conference organized at Germany, Japan, South Korea, Greece, Romania, Venice (Italy), Bali(Indonesia), Turkey, Czech Republic,Philipines etc
· Invited as Panel Speaker for "Panel Discussion" at 3rd International ELLTA Conference on the topic 'Emerging Contexts of/ for Learning and Asian Century'organized by Universiti Sains Malaysia, Penang, Malaysia in November, 2014.
· Reviewed paper for more than 40 international conferences includes conferences in Harvard University (USA), Cambridge University(UK), Keio University(Japan) etc.
· He has recieved Certificate of Participation from NASA, USA (for LRO "Send your Name to the Moon " Project.
· Recieved Certificate of Participation Insight Mission to Mars from NASA 2018
· He has recieved Certificate of Participation from NASA, USA (for "Parker Solar Probe",'A Mission to touch the Sun' Project.
· His outstanding achievements have earned him a position in "Who's Who in the World" USA, 26th Anniversary Edition 2008, 28th Edition 2010, 29th Edition 2011, pearl edition 2012, 2013,2014, 2015 & 2018 & "Who's who in Asia" 2017.
· In Technical/ Programme committee of more than 70 international conferences.
· He is in the Editorial Board of 45 International Journals in which 11 are published from abroad (out of India).
· He has published & presented over 160 (One Hundred and Sixfty only) papers at International/ National Conferences & Journals.
· His name selected for biographical inclusion in " Dictionary of International Biography" England, a unique tribute to human endeavor.
Keynote Speaker IIII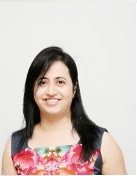 Dr. Kanika Singh
Electrical and Instrumentation Engineer/Senior Project Manager, ABS Corporate, South Korea
Speech Title:
Abstract:
Bio:

Dr. Kanika Singh is an Electrical and Instrumentation Engineer/Senior Project Manager in American Bureau of Shipping. She handled several marine and offshore projects. Dr. Singh obtained her Ph.D in Engineering from Pusan National University, South Korea, the Masters in Engineering in Electrical & Instrumentation from Indian Institute of Technology(IIT), Delhi, India and University of Karlsruhe, Germany (under DAAD Fellowship program). She has over ten years of experience and have travelled US, Canada, Europe and Asia for work. Dr. Singh is the recipient of Brain Korea (BK21) Award (2008), Korean Research Fellowship (KRF) award (2005 to 2008), IEEE Outstanding Young Engineer Award (2005-2006), DAAD (Deutscher Akademischer Austauschdienst) German government fellowship award (2001 to 2002), Outstanding research paper award at 7th Cross Straits Symposium on Material Energy and Environmental Sciences at Kyushu University, Japan (2005) and POSTECH, Korea (2006), UNESCO CCAP contribution award (2006), Visiting International Scholar KU-Leuven, Belgium(1999) and Best paper Awardee from Region10, atIEEE Int. Conf. at Atlanta USA, (1998). She is a Senior Member of IEEE, USA (highest grade of IEEE members for their distinguished contribution) and IEEE Women in Engineering. She served as Vice Chair. She was selected and was recipient of Student sponsorship to attend Second IEEE-EMBS International Summer School and Symposium on Medical Devices and Biosensors (ISSS-MDBS) with 45 attendees at the Chinese University of Hong Kong, 26 June– 2 July 2004. Dr. Singh has more than 42 research publications and over six invited talks. She has taught as Asst. Professor and guided research to four scholars who have been awarded Master. She was one of the selected candidates from 55 countries for International Scientific and Instrument Technology Center (ITRC) workshop, Taiwan (2013). She was invited speaker by International Oil and Gas Producers for IOGP/IEC Electrical subcommittee (comprising of major oil & gas industry experts), London (2017).She has been selected for nomination as the Electrical expert by the National committee of Korea (KATS)for IEC/TC18 and will review the revision of IEC61892 Electrical Installations for ships, mobile and fixed offshore units. She was awarded with best paper award by IEEE, IEC and KATS at IEC General Meeting 2018 at Bexco, Busan. She presented one of her paper at OTC(Offshore Technology Conference 2019), in Houston 6-9May, 2019.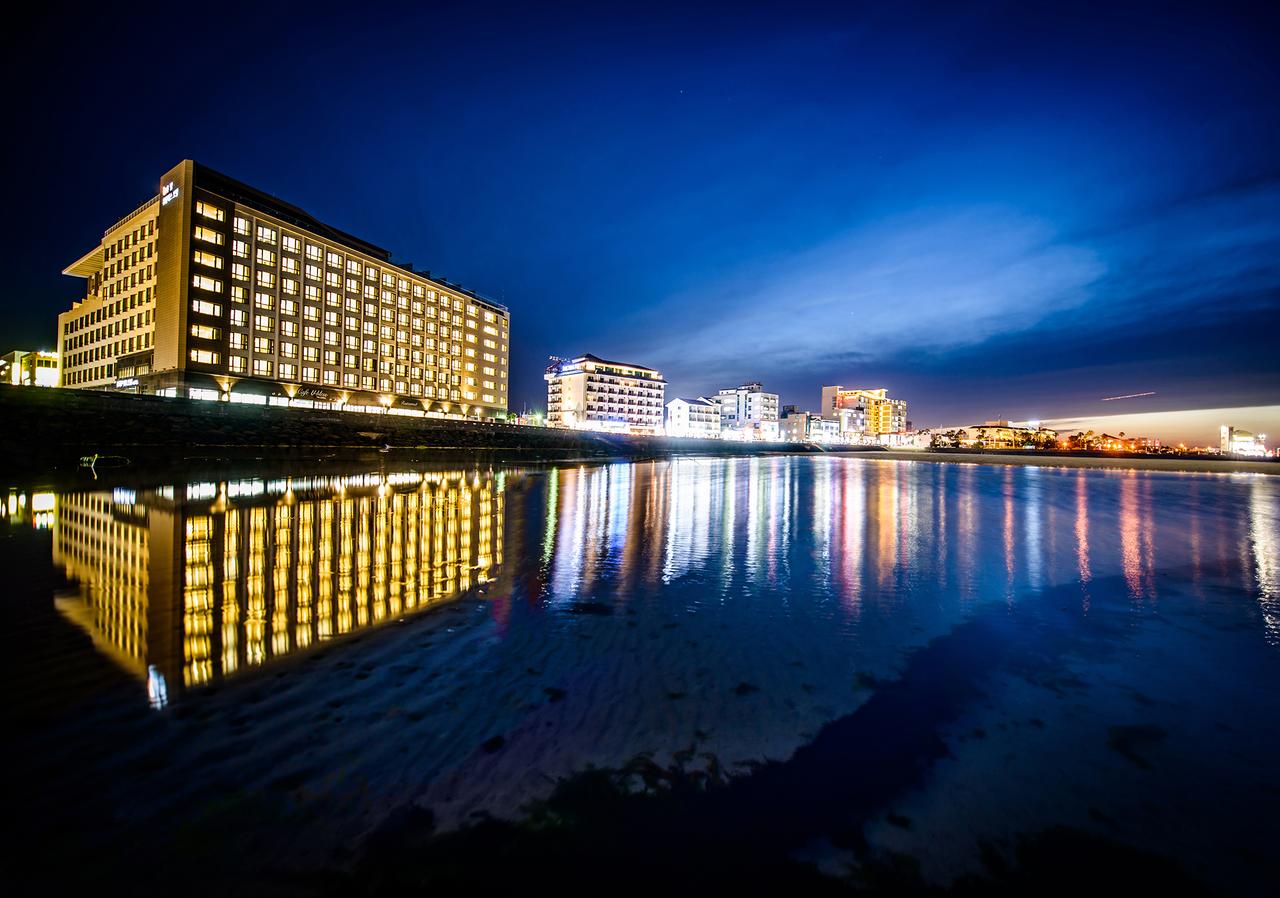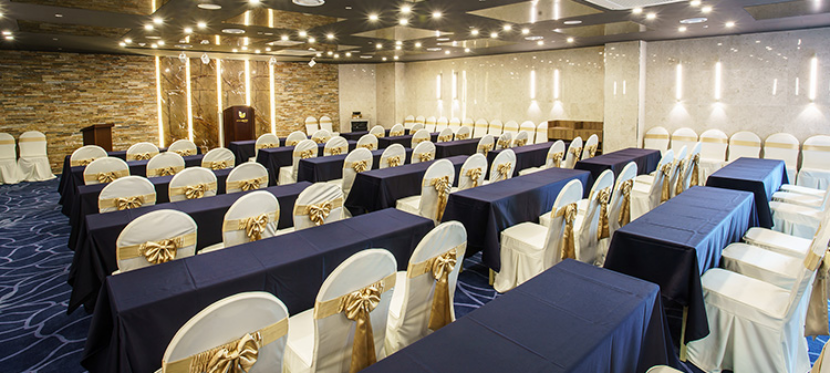 Address: 502, Johamhaean-ro, Jocheon-eup, Jeju-si, Jeju-do